Primary Principal Message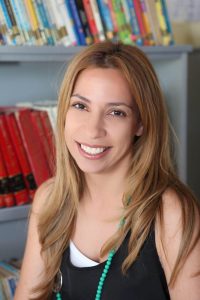 Dear Parents,
It gives me great pleasure to welcome you and your children to our primary school webpage. The  American Academy Primary School, Limassol enjoys and encapsulates a multitude of tradition and academic excellence.
We pride ourselves on our ability to enhance each child's interest and generate enthusiasm with the aim of allowing each child to excel according to his/her capabilities. Through our joint commitment to learning and pastoral care, our dedicated team views each child as an individual, which enables them to develop into caring, well-rounded and responsible children.
In addition, the success of our school is partly due to the quality of our staff, but it is also attributed to the caring environment in which we nurture your children, offering them state-of-the-art education.
Lastly, our parents and staff work hand-in-hand, with excellent collaboration, to promote the aforementioned personal development and academic excellence; essential ingredients we are immensely proud of.
Thank you for bestowing on us the trust and confidence to educate your children. We look forward to a productive academic year.
Mrs. K. Rigas
Principal of the American Academy Primary & Nursery School