Greek School (11-18 y.o.)
"ΣΟΦΙΑ ΠΑΝΤΩΝ ΚΑΛΛΙΣΤΟΝ"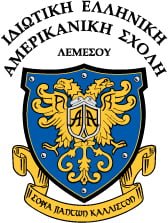 What is the Greek School Programme?
Our School has a similar but more intensive curriculum as greek public high schools which is approved by the Ministry of Education. We also take pride in providing
students with the option of participating in the after school study and completion of homework and extra assistance is provided for all Pancyprian courses and examinations.
children the right to participate in all national exams to secure positions in universities in Cyprus and Greece.
an invaluable opportunity for students who intend on enrolling in non-Greek-speaking international universities (UK) to prepare for and take International External Examinations (IGCSE and A 'LEVEL).
---
[panel type="default" heading= "Differences between a Greek Private School compared to a Greek Public Schools"]
Small class numbers
Increased periods of Greek, Mathematics and English
Introduction of a Computer course
Help during the completion of homework
Support
Parent Involvement
GCSE and A'Levels subjects are available
[/panel]
[panel type="default" heading="Advantages of OUR Greek School"]
Attendance – Supervision – Guidance
Individual Assistance
Scheduled Study Sessions
Many reference sources
Child safety
Special Tutorials of "Peace and the economy"
Every Day Lunch Service
Preparing students for various exams such as ISAGOGIKES and A LEVELS
[/panel]