Athletic School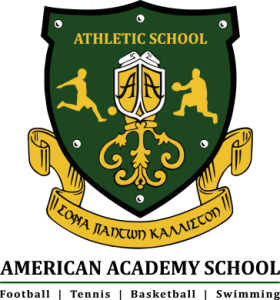 American Academy Athletic School offers students from around the world and Cyprus the opportunity to grow and develop their individual skills in their chosen sport. We prepare our students to take on the challenge of achieving their potential athletically and academically. Our Athletes get the opportunity to train on the best facilities available.
SPORTS PROGRAMS OFFERED:
Football
Tennis
Dancing
Swimming
Taekwondo
This innovative program is designed in collaboration with experienced academics and sports specialists.
The main aims are as follows:
To assist students in optimize the "healthy mind in a healthy body" philosophy.
To combine the prospects for achieving academic and athletic ambitions for each individual student.
To develop the potential of talent utilization, fair play, and teamwork.
To help children be able to take quick and right decisions, taking into account their future plans.
---
[panel type="default" heading= "To achieve the above objectives, we designed and diversify our curriculum, to meet, to be effective, but also functional."]
During the first two school periods students will have the opportunity to train in sports facilities and if possible with their coaches, depending on the sport that interests them.
The school will offer free breakfast prepared by a nutrition specialist
Students will participate in the school's academic program until 13:50.
Students will be offered lunch option.
The academic studies will be completed during two afternoon periods, on a daily basis. (Completion of the curriculum, individual assistance, lessons for External Exams and the Pancyprian exams).
Students will be able to prepare the External Examinations at GCE and A-Level, if they so wish. This will be added to their School Leaving Certificate, recognized by the Ministry of Education and all international Universities.[/panel]
Follow American Academy Athletic School on Facebook to learn about our athletic news.