Primary School
"CHILDREN MUST BE TAUGHT HOW TO THINK, NOT WHAT TO THINK"
Margaret Mead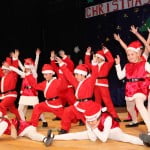 The time your child will spend in primary education is exciting, challenging, rewarding and fulfilling. It is, after all, the most important period of your child's life as well as in the life of your family. We want our children to enjoy school, to be happy, to have self-esteem and to develop confidence in themselves and their abilities. We acknowledge children as individuals that have differing strengths and weaknesses. We will support them in achieving their full potential, guiding them to give their best by appreciating what they do well and helping them see how they could do better.
Children's educational results are maximised wherever parents are actively involved in the school and so we strive to forge solid partnerships between children, teachers and parents, enabling them to actively participate together for a positive educational outcome. We work to give children a thorough grounding in basic skills; to develop a lively interest and curiosity about the world in which they live and to develop a love of learning that will stay with them throughout their lives.
Curriculum Structure
| Age | Stage | Class |
| --- | --- | --- |
| 4 | Pre-School | Reception |
| 6 | Key Stage 1 | Year 1 |
| 7 | Key Stage 1 | Year 2 |
| 8 | Key Stage 2 | Year 3 |
| 9 | Key Stage 2 | Year 4 |
| 10 | Key Stage 2 | Year 5 |
| 11 | Key Stage 2 | Year 6 |
---
Key Stage 1
This stage comprises of the first two years of Primary School. Children between the ages of 6 and 7 will study the Core Curriculum subjects which are: English, Mathematics, Science and Greek for Natives.
Other Foundation Curricular subjects include: Greek as a second language for non- natives, Geography, History, Information and Communications Technology (ICT), Music, Art, Physical Education, Dance & Movement and Greek as a second language.
Key Stage 2
This stage is the final four years of Primary School. The same subjects are taught as in Key Stage 1, with the addition of French and Drama, in which children from year 4 and upwards study.
• Specialist teachers are employed to teach Greek, French, Music, ICT, Drama, Dance and Movement and Physical Education.
We also provide an excellent learning support system for pupils who require extra help.
Children with no English are taught English Immersion for two periods a day to improve on the level of the English.
Core Subjects
English, Maths, Greek and Science (Year 6 only)
Foundation Subjects
Literacy, Numeracy, Science, Geography, History, Greek, Art, ICT, Sports, French and Dance and Movement
---
BRICKS FOR KIDS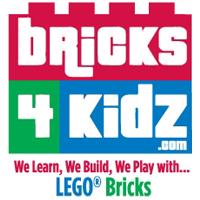 Kidz
®
After-School Classes build on the universal popularity of LEGO
®
Bricks to deliver high quality, educational play. Every class is a fun, enriching experience for your child, building new projects each week based on a 6-week theme, using the classic bricks loved by generations of children.
CHESS CLUB
We offer chess club, after school hours with our instructor, Vassilis Aristotelous, a six-time member of the National Olympiad Team, Cyprus Chess Champion 2008, FIDE Instructor and Arbiter, has started teaching chess to our children in the Primary School.
Find out more by asking one of our staff members for information.
LEMASIA FOOTBALL
American Academy and Lemasia Football have teamed up to provide for the student body the AA Junior Lemasia (Lemasia kids and Football), a recreational football program for boys and girls ages 6 to 12 years (4-12). Regular training sessions are held(in a daily base except on Tuesdays at 14:00), as well as an inner-club league, in order to help AA players reach their fullest potential in sport and life.'
Prices: 1 times a week : 35 eu | 2 times a week: 50 eu | 3 times a week: 60 eu | 4 times a week: 70 eu. *Every child must purchase a jersey (pants and t-shirt) for only 15eu.