CHRISTMAS CHESS TOURNAMENT
On the last lesson, 20th December 2016, of the American Academy Primary School Limassol Chess Club, we had our Christmas Chess Tournament. Tournaments are part of the chess education, and children love the competition. What a nice way to end the year! The winners were:
Daniel Litkovics
Elene Babunashvili
Savva Kandaurov
Congratulations to all the participants and happy new year!
Vassilis Aristotelous
Chess Club Teacher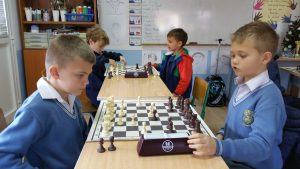 \